Jump Start Your Marketing Review & Recommendations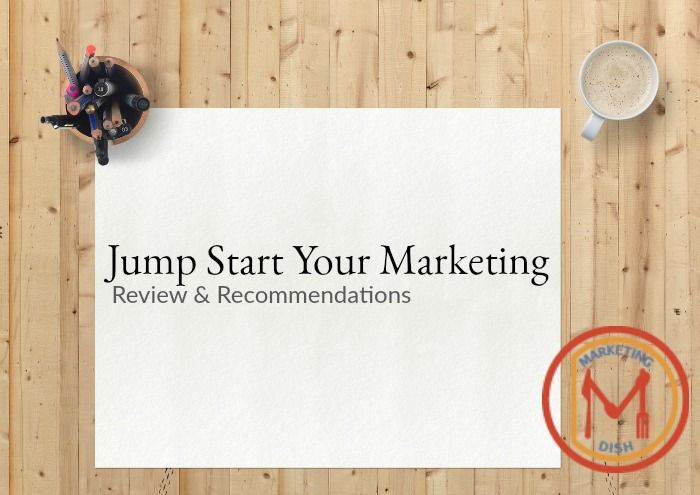 Is your marketing generating the results you are after? If your answer is no, let me take a fresh look, review your current ingredients and offer some strategic recommendations on what might be missing that you can implement quickly.
You need to know where you are now to know where you're headed. My jump start review is designed to move you ahead quickly with focus, strategies and tactics you can begin to implement immediately into your business to create a memorable experience.  Just as with a memorable meal, the flavor and taste are such core parts of memory, but it's the overall experience people remember.
FIRST, I will evaluate your current web presence—from your website, blog and social media, to your use of social media; video marketing and email opt in choices—or lack thereof. Then I will evaluate your marketing, client focus, differentiation, profitability and more!
Here's what you can expect working with me:

1.) I will show you exactly where you are now in relation to where you need to be in order to meet your marketing goals then I will provide you recommendations to meet your goals.
2.) Review your current clients and messaging.


3.) Suggested action steps on improving your visibility will include;
– Review current marketing messaging
– Editorial content review – advise where you can leverage content
– Review and/or create a marketing funnel
– Review or create a referral partner plan
– Email marketing effectiveness
– Review current calls to action on website, landing pages, email marketing & social media posts
– Google My Business review – discover if you are being found locally & steps to improve a local search
– SEO factors – on page and off page
– Social profile review
4.) A follow-up phone call or meeting will be scheduled with you to review and get clear on your next steps. I will provide a written
analysis of my review.
Spice it up one-time investment:  $695


"JoAnne provided me a very insightful analysis of my current social media footprint. Her expert evaluation summary delivered the direction and action steps I needed to recharge my strategies to better achieve my marketing objectives. Her style and tone was extremely professional, straightforward, on time and a great value. Get JoAnne Funch on your team ASAP for her value added marketing insights to make your next project a success!" – Ron McCoy, Owner McCoy & Associates, Minneapolis, MN
My personal guarantee is that following our session together you will have a clear understanding and some tactics that you can implement into your business within the first 30 days!
"JoAnne's expertise in social media and marketing has been so beneficial to my business. She showed me how to create a manageable 90 day marketing plan that laid out my best next steps for my business so I no longer felt overwhelmed. This alone has saved me dozens of hours!" –Karla Barbee, Vibrant Health Coach & Life Reinvention Expert, Speaker, Workshop Facilitator