Are you a small business owner perhaps with an offline business you want to expand and build and on-line presence? Perhaps you are a coach, speaker, author, consultant or any solo-entrepreneur who is confused about what it takes to create a successful Marketing plan than includes Social Media ?
Develop a Social Media Strategy Plan
The key to developing a social media strategy is to actually create a strategy!  No more shouting into cyber space hoping to get heard in all that noise!
A strategy has to be intentional and well thought out.  This is quoted on a per job basis.  Contact:   joanne@marketingdish.com
Social Media Coaching Session $375.00
This coaching program is a 2 hours designed to help you understand where you are going and how to get there with emphasis on audience, platform and delivering the right content.

This training also goes at your pace and can be scheduled in 1 hour blocks or all at once.  (If you are local, we can work in-person which is a 2 hour package*).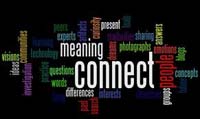 I will teach you STEP by STEP how to implement your social median strategy.
One platform or multiple platforms – you decide!

– I will suggest ways to optimize your time
– Uncover what platforms your ideal clients are spending their time
& teach you to connect with them.

– Engagement strategies

– How to use images & where to find royalty free images
– Tips on proven techniques that will generate more exposure
– Discover how advertising can quickly improve your presence
 Answer all your questions so you feel in control and comfortable with your social presence.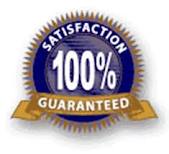 My personal guarantee is that following our session together you will have a clear understanding and some tactics that you can implement into your business within the first 30 days!
"I needed help deciphering all the challenges that go with understanding today's social media world. In a very short time, JoAnne helped me brand my social media sites, gave me a workable strategy and clarified so many of the issues I was struggling with regarding how to effectively use the sites that work best for my business. I highly recommend JoAnne Funch if you are in need of social media strategy." –Laurie Taylor, Flashpoint-Ignite Your Biz, Tucson, AZ