JoAnne Funch Internet Marketing Minneapolis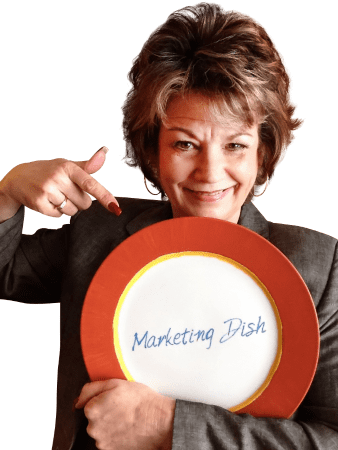 Have any of you watched the Food Network TV Show CHOPPED where the contestants make a meal out of the mystery ingredients in the basket?
I help business owners take the mystery out of marketing their business and I often use the analogy that "Marketing is like a recipe you cook, it doesn't work without the right ingredients"
I'm JoAnne Funch, marketing consultant, digital marketing strategist.
I come from a family of small business owners, and one day I thought I could do something better than the company I worked for, so I ventured out into my own business and have been in marketing and sales since 1996.  Perhaps you have a similar story.
As a business owner, I tended to learn from the school of hard knocks, most valuable lessons came from my failures. I also learned from the school of "life sometimes sucks" and you get dealt a tough hand like when my business partner (who also was my husband) died unexpectedly and I found myself in a situation both personally and professionally we had not planned for.
After relocating from Southern California to my hometown of Minneapolis in 2007, I immersed myself in learning internet marketing.  I knew as a marketing professional this is where my business and the clients I worked with would grow along with this up and coming thing called social media. (LinkedIn was the first social media site to launch in 2003 and Facebook just started in 2004 and this site called Twitter had come on the scene in 2006).
My Mission is simple:
Work with you to gain more exposure online while leveraging your experience and skills into purpose and profits
Who I serve:
I work with established businesses who feel they are getting left behind in an ever-changing online world.
You know you need to get up to speed online you just want to know what works and how to get an online marketing strategy implemented into your business.
Whether you are just starting a business or have been in business for years, gaining exposure and reaching your target audience requires a focused strategy.
Marketing Dish provides a systematic approach to marketing – proven strategies that work!
So, here's my promise to you;
A focused plan for leveraging what you already have, increasing your reach & revenue
Help you avoid costly mistakes (most of which I have made over the years)
Teach you shortcuts to what you need to know and what is a waste of your time.
Accelerate your business results by seeing the big picture
I will help you discover what you are not seeing & keep you accountable and focused
I provide a personalized marketing strategy & teach you the tactics of implementation
You will learn to use the same tools and resources that successful online marketing people and brands use
How to utilize the power of social media – the right way through engagement and building relationships
Oh, we will be having some fun along the way that you won't want to miss!
My Core Values: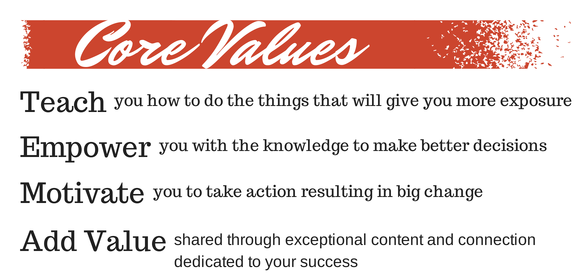 What's with the name?
The name Marketing Dish came while having dinner with my friend Jackie Trottmann and discussing our mutual passion for food during a business meeting.  So, while my purpose is serving up marketing solutions for your online success, in my spare time I love to cook, entertain and have great conversations with people I love and who inspire me.
Marketing strategies for small business owners and entrepreneurs who want to know what works.
I would be honored to partner in your success.  Please contact me for a free marketing audit here: https://www.marketingdish.com/contact/

Let's Connect. Email me:   joanne@MarketingDish.com