Top marketing resources for your business:
Here is list of top marketing resources, some I use and others have been referred to me by trusted colleagues. I know these will make your marketing experience easier and more efficient.
Blogging & Website Resources
LeadPages: Is an amazing and affordable tool for easily creating high-quality landing pages and squeeze pages. LeadPages will help you convert viewers into subscribers or buyers. Best of all, it works both with WordPress and non-WordPress sites alike.
You will see I use it on my websites!  HIGHLY RECOMMEND

Word Press.org – Free and fairly easy to learn. Customizable and thousands of plugin's to offer a variety of options to your blog/website.
Elegant Themes – great looking premium wordpress themes
Theme Forest – premium wordpress themes
Premise – WordPress framework to create landing pages & point & click membership pages. I love this theme and use it for all my sales & landing pages. (Add to any wordpress site)
Sam Cart – is more than a shopping cart, it is a sales funnel machine! You can use Sam Cart in place of using a Pay Pal button, it allows you to use Pay Pal or your merchant account but the best part is you can upsell anything just like when you order something from Amazon for example, when you check out it says 'customers also bought' or suggested for you.  You will increase your sales simply by using Sam Cart.

Hosting Services

There are lots of website hosting companies, this is one of my favorites because their servers are always reliable & fast and their pricing is excellent. For Info CLICK
Email Service Providers:
Aweber – This is one of the most popular and robust email service tool. I use it myself and find it easy, reliable and great customer service
Mailchimp – A free service for up to 2000 subscribers. Easy to use and great customer service. Free version does not offer the best reports and additional features. This is good for anyone starting out.
Backup Services:
Stores & Back up your hard drive to this virtual site. I love it because it runs in the background backing up everything as I work. CLICK HERE for the info
This is my online backup and file storage & sharing files tool. Get the online version of Dropbox or check your mobile device for the APP. So easy to transfer files to anyone virtually!
Technology Help:
Web Support Team – This is one membership that I use month after month to help me with my technology needs. You can outsource almost any technology job to them and within 24-48 hours your job is complete! Website changes, integration of social media, landing pages – you name it! No reason to let technology stop you from getting things done, stop the frustration with Web Support Team.
Need a recommendation on a web designer?  – send me an email and I will send you my personal recommendations.

Organizational Resources:

Saves your login passwords all in one place! No more searching for where you saved the login's! You can use Roborn on multiple computers. I love Roboform and I'm positive you will too, its inexpensive and a huge time saver. CLICK her for details
Having a random drawing? Check out the tools at www.random.org
Looking for interesting content to post on social media along with your personal content?
One of the best sites around is www.alltop.com – you can search by topic or post most popular and current topics, Chances are your subscribers haven't seen the story.
Incredibly useful Firefox or Chrome plugin that allows you to schedule emails to be sent at specific times, set reminders and even hide email from your inbox.
Email Apps enable you to easily customize your email signatures with your personal social profiles and allows you to add to each outgoing email dynamic content such as your latest eBay item, recent blog post, your latest tweet or a cause to promote.
The recipients of your email will see the updated content of the Email App and will be able to also interact with it directly from the email. www.wisestamp.com
Here's a very cool tool for all of you who Tweet! Go PollGo

You can sign in with your twitter account and create a quick poll that goes out on twitter!

GRAVATAR –
Your Gravatar is an image that follows you from site to site appearing beside your name when you do things like comment or post on a blog. Avatars help identify your posts on blogs and web forums, so why not on any site? As an example if you were so inclined to post a comment on this website following an article, your photo would appear next to your comments identifying you as the author or the comment – this is good personal branding for you!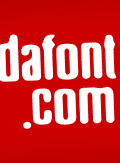 Need some new fonts for a project?
Check out dafont, you can download for free
HOOTSUITE: My favorite 3rd party dashboard tool for scheduling my social media posts, excellent reports available to track your social metrics.
Need an Ecommerce solution? Take a look at Shopify
Need a check -out page for any product or service?  I use SAM CART. Worth your time to check this out, increase your sales with their upsell features.

Economical web conferencing
Subscriptions are free to $69.99 month. check them out
Need an invoice and not on Quickbooks?
There are a few options here to help you create a simple, printable invoice. You can create an invoice by filling in a web-based form in one of two ways.
SpotOn – Consumer loyalty program lets you find discounts and merchants create loyalty programs that run on mobile devices and tablets.
Smore – Tool lets you instantly design online flyer pages that work great for landing pages or mobile pages.
Resources For Images:

IMAGES: All websites, blogs, newsletters etc need images to enhance the presentation. But are you stealing images that you are not authorized to use? Download my List of commercial stock images sites where you can get free stock images!
Create your own images: (I use both of these resources)
www.canva.com – free and paid options
www.picmonkey.com – free and paid options
RESEARCH TOOLS:
Free Keyword tool:  use it to get keyword suggestions for your marketing strategy
Google AdWords: Keyword Tool

All research starts with keywords, so if you haven't already conducted thorough keyword research for your business, I recommend this as your very first step. The Google AdWords: Keyword Tool is one of the best  keyword tools available to marketers and you need a Google Ad Words account to use this. This tool is tied directly into Google AdWords, and it uses approximate search frequency from Google (read: don't rely too heavily on this search frequency data).
This tool can tell you which keywords are searched more than others based on broad, exact or phrase match volumes, depending on your settings
Soovle
This is a great little site to help quickly generate ideas. All you need to do is enter a keyword phrase and Soovle will display keyword suggestions from up to 15 different websites. You are able to customize which sites are included, which can be useful depending on your niche. This tool provides a different keyword research perspective compared to the Google AdWords tool.

Topix.com is a helpful resource for anyone looking for content ideas. Just enter a search term and the Topix engine will produce results that include news articles, forums, question-and-answer sites and blog posts that relate to your keyword.

– Copyscape is a tool that lets you search your content to see if anyone has plagiarized you!