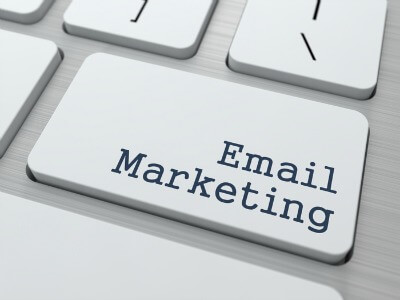 Do you wonder why people are not opening your email?
To write an effective promotional email requires testing and re-testing until you understand your readers so well that you know what type of content gets the best open rates. Email marketing still remains the most effective marketing tactic if you want to stay top of mind with your community and who doesn't?
Email marketing is considered earned media meaning you asked people to join your email list and they agreed. You earned their trust once, it is your job to continue earning it by providing useful and relevant information they can use, after all that's why they came to you in the first place!
Common Mistakes Made With Email Marketing
Your email is too long!
Think about it, when you open an email and you hundreds of single spaced lines of text and not catchy photos you often will close it and think I don't have time to read it now I'll do it later. But trust me, later NEVER comes, send shorter emails with more frequency.
Your content is not relevant
People signed up for your newsletter for a specific reason, you need to stay on point and give them what they want. No fluffy stuff, to the point items that will help solve the problem they came to you with.
You don't email enough or with consistency
Often people say "I don't want to send too much email" and typically those people go the other way and don't send often enough. People will forget you and that they signed up for your newsletter, do don't make this mistake.  Again, test your readers, if you get too many unsubscribes or any negative comments on frequency than it's time to make a change.
Your subject line is not compelling
If your subject line isn't interesting enough to grab attention people won't even open your emails.  Think about yourself and how you analyze your email – don't you make a decision based on the subject line 8 out of 10 times?
Consumers are always on, always connected, and always overwhelmed. If you want to connect with them, you have to work hard to engage them. In order to be truly effective, email marketing must become more trusted, more relevant, more conversational, and more strategic.. – Marketo
Why you should be using email marketing
"Email generates nearly a 2X return compared to other channels. For every dollar spent on email marketing in 2011, there was a $40.56 return. Compare that to other channels, such as search engine marketing, which is the
next closest at $22.44."   (Source: Direct Marketing Association and Smart Data Collective)
You are in control!
Versus not being in control of your messaging in social media and remember they are changing the rules all the time, not the case when you own your list.
The point is, email is not going anywhere. As a marketer, it's still your number one tool for reaching customers fast.